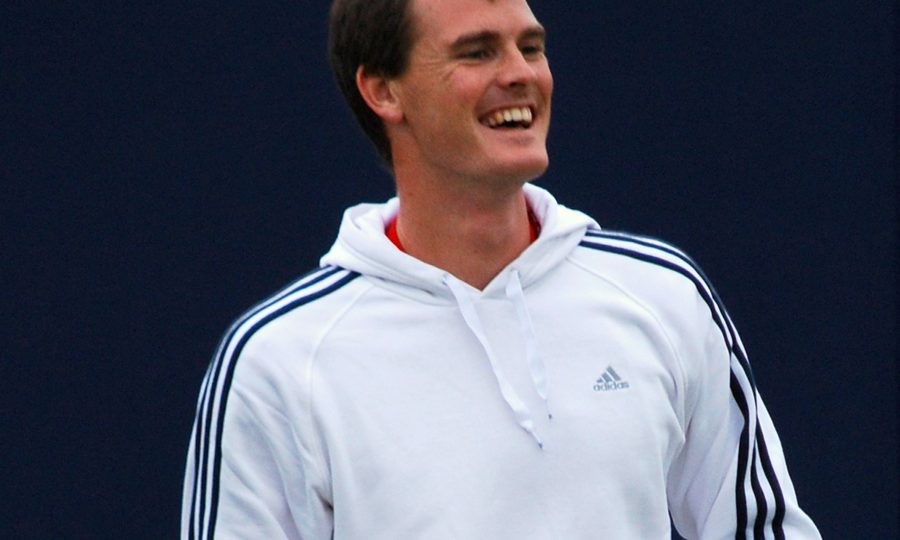 Jamie Murray
Mar 30, 2017
Jamie Robert Murray, OBE (born 13 February 1986) is a British professional tennis player from Scotland. He is a six-time Grand Slam doubles winner and a Davis Cup champion, currently the world No. 7 doubles player, and a former doubles world No. 1. Murray is the elder brother of Britain's former world No. 1 singles tennis player, Andy Murray.
He has won six Grand Slam titles: in mixed doubles at the 2007 Wimbledon Championships, with Jelena Janković, the 2017 Wimbledon Championships and 2017 US Open, with Martina Hingis, and the 2018 US Open, with Bethanie Mattek-Sands, and in men's doubles at the 2016 Australian Open and 2016 US Open with Bruno Soares.
Murray had an early career partnership with Eric Butorac, winning three titles in 2007. Having split with Butorac at the end of 2007, he subsequently played with 43 partners over the next 5½ years; his following seven ATP finals came with six different partners. In 2013, he began a new partnership with John Peers, winning six ATP tournaments, and reaching two Grand Slam men's doubles finals. After the partnership split up, Murray joined with Bruno Soares for the 2016 Tour, the new pair enjoying almost immediate success after winning only their second ATP tournament playing together. The pair went on to win the 2016 Australian and US Opens, and Murray reached the world no. 1 doubles ranking.
Murray was in the Great Britain team that won the Davis Cup in 2015, the nation's first success in the tournament for 79 years. With his brother Andy, he won the doubles matches in Britain's quarter-final, semi-final and final victories. The Davis Cup team was awarded the 2015 BBC Sports Personality Team of the Year Award.
Brad Gilbert, who coached Andy Murray, gave Jamie the name 'Stretch' because of his 6-foot-3-inch height and long arms. – Wikipedia