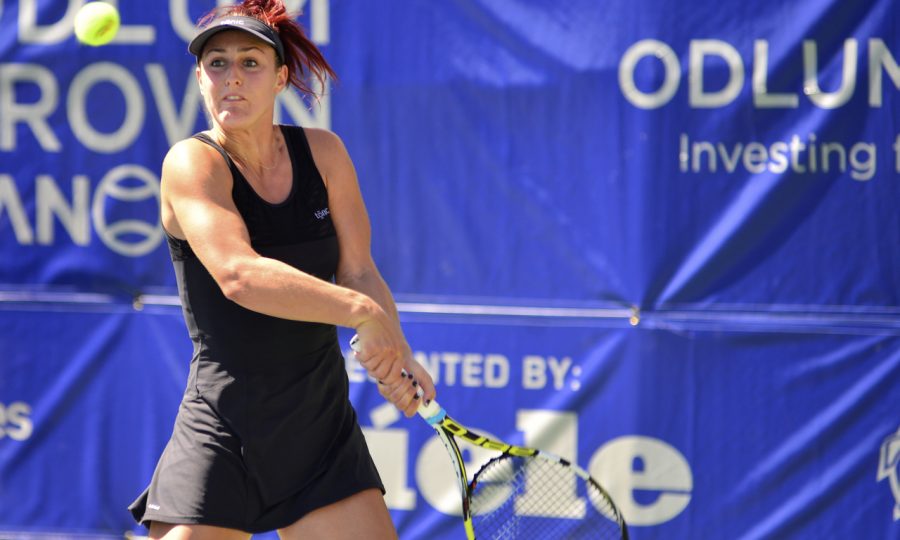 Canadian Grand Slam Champion Gabriela Dabrowski Added to Odlum Brown VanOpen Women's Singles Draw
Organizers of the Odlum Brown VanOpen are pleased to announce that  Ottawa, Ontario's Gabriela Dabrowski has been added to the women's singles main draw at the tournament at Hollyburn Country Club from August 11 – 19.
The 26-year-old is having an excellent year so far, winning the Mixed Doubles title at the Australian Open in January and reaching the semifinal in doubles at Wimbledon last month. She also won a mixed doubles championship at Roland Garros last year to become the first Canadian woman to win a Grand Slam title of any sort at the senior level.
Despite being ranked World No. 9 in doubles, Dabrowski still plays singles occassionally, which she is at the Odlum Brown VanOpen. In singles, she's been ranked as high as World No. 164 and holds a win in her career over former World No. 1 and current No. 9 Karolina Pliskova.
"We are excited that Gabriela has chosen to participate in the Odlum Brown VanOpen. She has really excelled the past couple years on the doubles court with exceptional results," said Tournament Director Rik de Voest. "We are sure that our younger, budding tennis players will be inspired by watching Gabriela showcase her skills on the courts at Hollyburn Country Club in West Vancouver."
Dabrowski has traditionally played well in tournaments in her home country and is a six-time singles finalist on the ITF Pro Circuit, with three of those coming on Canadian soil. On the doubles side, Dabrowski has two career WTA doubles titles and is a 20-time finalist on the ITF Pro Circuit, with eleven occurring at tournaments in Canada. This year is the sixth appearance she'll make at the Odlum Brown VanOpen, but the first since her recent Grand Slam success.