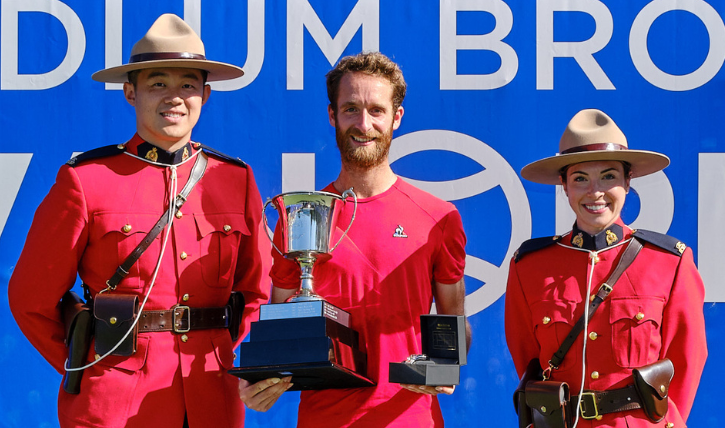 Lestienne wins the 2022 Odlum Brown men's singles championship
The summer of Constant Lestienne continued on Sunday as he topped countryman Arthur Rinderknech 6-0, 4-6, 6-3 to win the $159, 360 USD Odlum Brown VanOpen, an ATP Challenger Tour 125 event.
For Lestienne, it's his third Challenger title in the last two months after claiming the crown in a pair of Spanish tournaments in July. Both he and Rinderknech hail from France, and in Lestienne's case, Sunday's final marked the second straight match where he had to beat a fellow Frenchman.
"Playing a countryman is happening a lot of times so now I'm a little more used to it," the 30-year-old explained. "Sometimes when you know the guy pretty well, it's a bit more complicated because you have to focus only on the game."
"The match with Arthur was tough, we know each other, we're friends and it's never easy to play against each other. You have to forget that you are friends and try to give your best, so today it went to me, it was really tight and maybe the next one will go to Arthur, he's a good player."
As for the roll he's on this summer, Lestienne doesn't have much of an explanation other than the fact that he's just put his head down and tried to grind out each match. "I don't really have an answer. I've just been keeping working and fighting. I can't believe I've won so many matches in the last (few) weeks."
With the win in Vancouver, he's now reached the final in four of five tournaments since Wimbledon in June and has the most match wins on the ATP Challenger Tour with a 38-16 record, including coming out on top in 19 of his last 21 matches.
Photo credit: Joe Ng