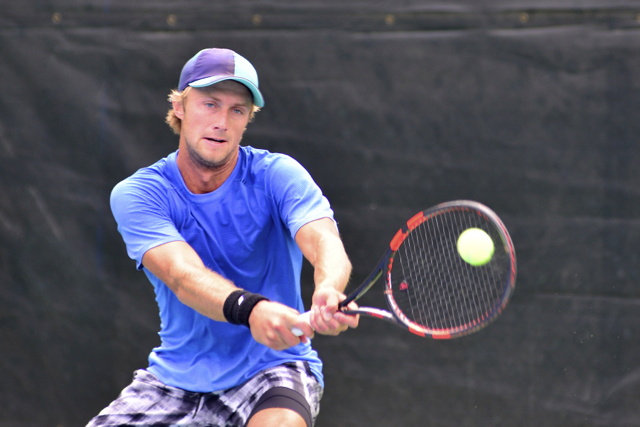 Canadian Peter Polansky Withdraws from Odlum Brown VanOpen due to Injury
News Aug 14, 2017
(Photo credit: Bo Mon Kwan)
Organizers of the Odlum Brown VanOpen announced this afternoon that World No. 127 Peter Polansky has withdrawn from the tournament due to a wrist injury.
Polansky, who is a member of Canada's Davis Cup team, has 33 career ATP Challenger Tour and ITF Futures singles and doubles titles. The 29-year-old has reached three ATP Challenger finals in Canada this summer and played a tough match against current World No. 3 Roger Federer at the recent Rogers Cup in Montreal.
"It is really unfortunate that Peter has to withdraw due to this injury. He came to Vancouver and was going to try and play, but ultimately needs to allow the injury to get better. We certainly wish him all the best in his recovery," said Tournament Director Rik de Voest.
Polansky's spot in the men's singles main draw will be take by Lucky Loser Ryan Shane of the United States.