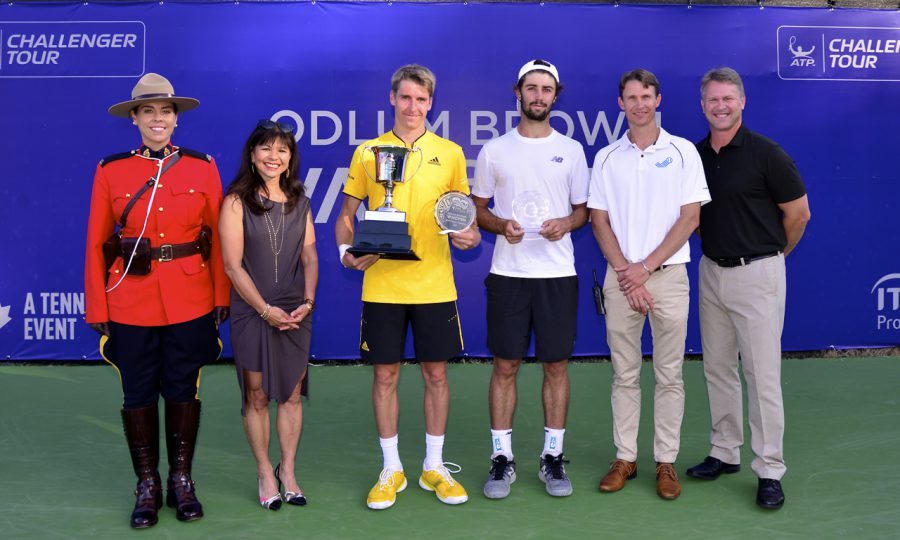 Cedrik-Marcel Stebe Claims Odlum Brown VanOpen Men's Singles Championship
Cedrik-Marcel Stebe was on the sidelines for close to three years due to injuries, but after claiming his second ATP Challenger Tour title of the year at the Odlum Brown VanOpen on Sunday, he appears poised to become a top 100 ranked player once again. Stebe was ranked as high as World No. 71 in 2012 before the injury bug struck, including hip surgery in 2013.
The 26-year-old from Germany put in a dominating performance to knock off Aussie Jordan Thompson 6-0, 6-1 in 54 minutes. It's the second fastest ATP Challenger Final of the year. 
"It feels unreal. I haven't had a short final like this before and I was just trying to play my best tennis. He's a really good player and I was trying to be tough in each situation. Thankfully he had some problems, he was struggling a little bit, and I was able to take advantage of it," he described.
Stebe won his first Challenger title in four years in June in Slovakia after reaching his first ATP World Tour quarterfinal in five years in Switzerland a few weeks prior. His win at the Odlum Brown VanOpen should move his ATP rankings to around World No. 105.
"This is one of the top matches I've had – maybe not the best one – but still a very good one, I'm really happy with my performance. I just want to keep it up and hopefully win some more matches next week in New York at the US Open."
Photo credit: Bo Mon Kwan