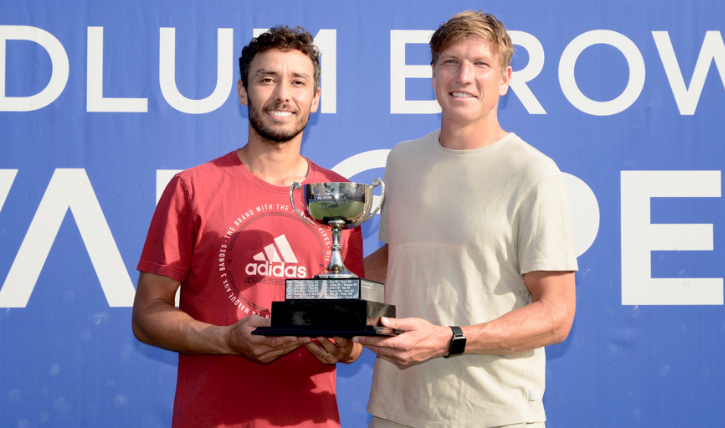 McLachlan and Goransson claim the 2022 Odlum Brown VanOpen men's doubles crown
News Aug 21, 2022
Playing together for the last two and half months, Ben McLachlan of Japan and Andre Goransson of Sweden are definitely used to each other, and it showed in the men's doubles final at the Odlum Brown VanOpen on Saturday as they eked out a 6-7(4), 7-6(7), 11-9 win over Treat Huey of the Philippines and John-Patrick Smith of Australia in a nailbiter that thrilled a packed Polygon Court.
"There were a lot of emotions in there, it was a crazy match, they played some good tennis," said McLachlan, 30, as he and Goransson claimed their second ATP Challenger Tour doubles title of August. "It was hard to get a break out there, we went down a break in the second set, and then they served for it and we came up big, so we're really proud of ourselves for that."
"I feel like it could have gone either way, really," added Goransson, 28. "They got the break at five-all, played some good points, and I think we played some good points at 5-6. They had some opportunities and we had some opportunities, it was really back and forth and we competed very well today."
McLachlan and Goransson are now back-to-back winners on the ATP Challenger Tour after triumphing in the Chicago Men's Challenger last week. It's the sixth career ATP Challenger doubles title for McLachlan and the ninth for Goransson.
Photo credit: Bo Mon Kwan