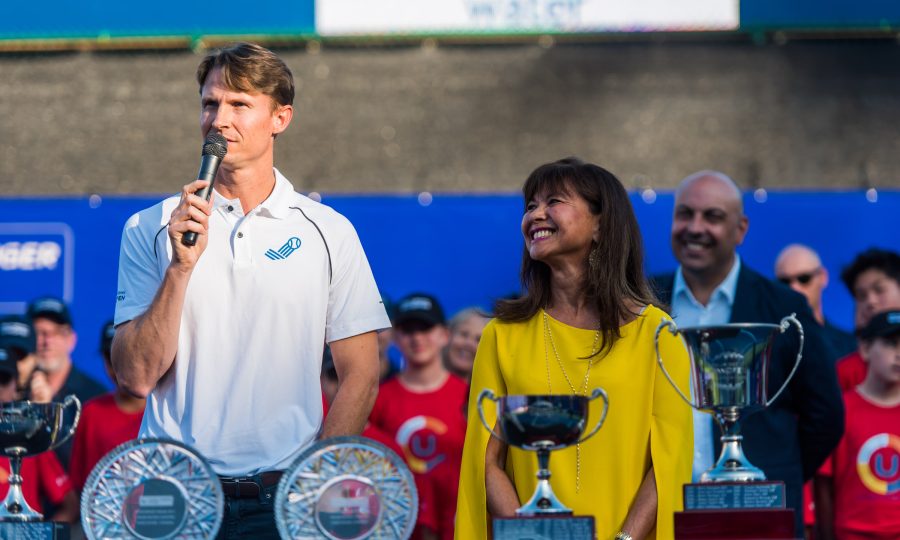 Odlum Brown VanOpen Cancels Tournament for 2020
It is with great regret and sadness that organizers of the Odlum Brown VanOpen announce the difficult decision to postpone the tournament to 2021 amid ongoing concerns related to the worldwide COVID-19 pandemic.
"Along with Tennis Canada, ATP Challenger Tour and ITF World Tennis Tour, we are united in protecting the health of our fans, players, officials, volunteers, ball crew, partners, and Hollyburn Country Club members and staff," said Tournament Director Rik de Voest.
"With the recommendations by local, provincial, and national health authorities in regard to physical distancing, we are dedicated to helping do our part to prevent the spread of COVID-19."
The 18th edition of the tournament was set to run from Sunday, August 16 to Sunday, August 23, 2020, at Hollyburn Country Club in West Vancouver. In 2017 and 2018, the Odlum Brown VanOpen was named ATP Challenger of the Year as voted on by the players on the ATP Challenger Tour.
"This pandemic transcends tennis and at this time, we all need to work together and take care of each other. The support for our tournament from everyone involved is outstanding. We look forward to building on our previous successes to return even stronger in 2021 and present the best edition of the Odlum Brown VanOpen ever," continued de Voest.