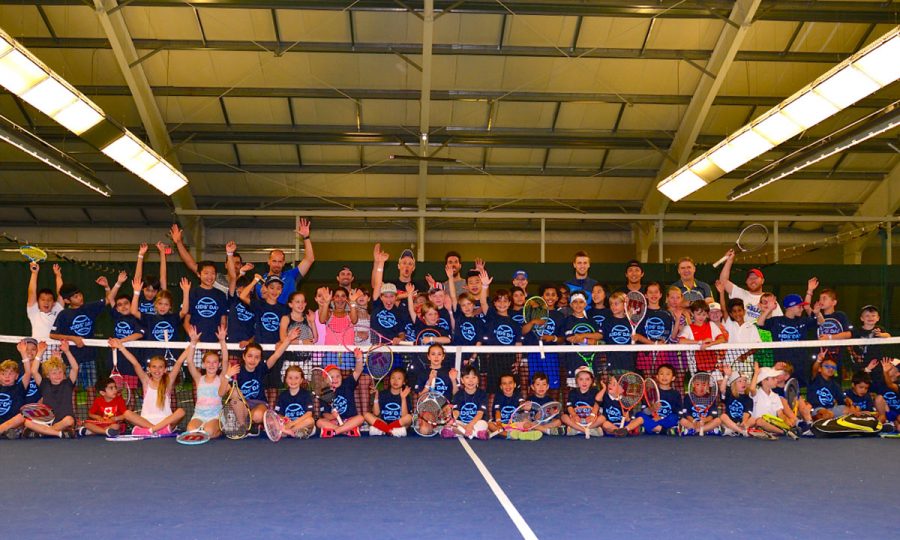 Register now for KIDS' DAY 2018 | Presented by Fresh St. Market
Events Jul 06, 2018
Sign up your child today to participate in the Odlum Brown VanOpen KIDS' DAY presented by FRESH ST. MARKET on Wednesday, August 15th. The event is open to girls and boys aged 6–12 years and includes a free tennis mini camp hosted at Hollyburn Country Club from 10:30 am – 12:30 pm. There's a BBQ to follow, plus lots of fun games and prizes!
CLICK HERE TO REGISTER FOR KIDS' DAY
Check out all the tennis at the Odlum Brown VanOpen on Wednesday, August 15th with your family – CHILDREN UNDER 12 ARE FREE!
Gates open at 9:30 am, matches start at 10 am and evening feature matches on Centre Court begin at 6:30 pm
The Day's Schedule Includes:
Second Round – Men's Singles
First Round and Quarter Finals – Men's Doubles
First Round – Women's Singles and Doubles
2018 KIDS' DAY POSTER