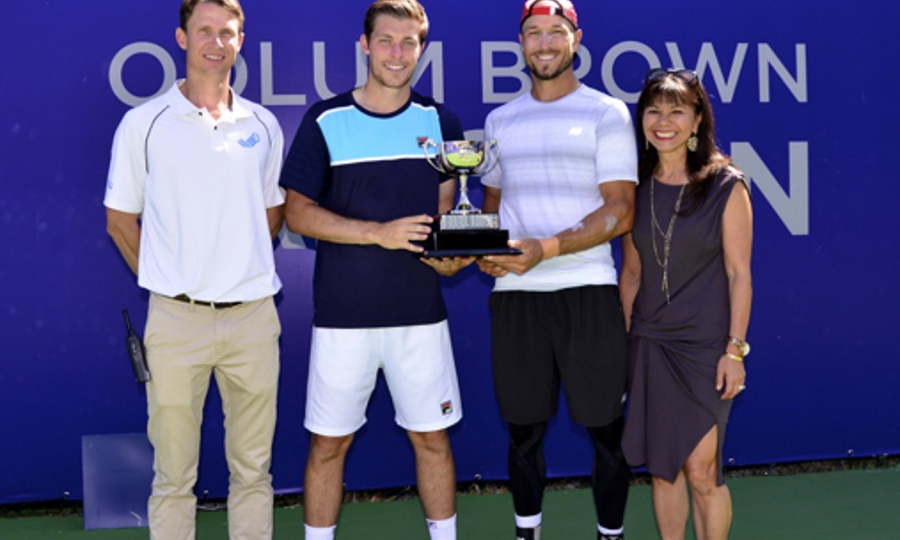 Neal Skupski and James Cerretani win Men's Doubles Crown at Odlum Brown VanOpen
It was a different partner, a different week and a different city, but the same result for Great Britain's Neal Skupski as he won the men's doubles title at the Odlum Brown VanOpen for his second straight crown on the ATP Challenger Tour. Already a four-time winner on the Challenger Tour this year, the 27-year-old Skupski and partner James Cerretani of the United States topped Treat Huey of the Philippines and Swede Robert Lindstedt 7-6(6), 6-2.
"We've played well all week and we've prepared well for each match. It's such a great tournament here, it's my first time in Vancouver, I love it and I think I'll probably come back next year," said Skupski, who's currently ranked World No. 76 in men's doubles.
Cerretani is currently ranked World No. 90 in men's doubles, a four-time ATP World Tour doubles champion and also reached the doubles quarterfinals at Wimbledon in 2011 and 2012. The 35-year-old captured the doubles title at the Ecuador Open earlier this year.
Huey was gunning for a fourth men's doubles championship at the Odlum Brown VanOpen after winning in 2010, 2011 and 2015. "Thank you guys for bringing this tournament back, I haven't been back to Vancouver in a couple of years. I love it here, you guys host an amazing event, it was a great week – I wish we'd won, but it was still a good week," he said.
Photo credit: Bo Mon Kwan