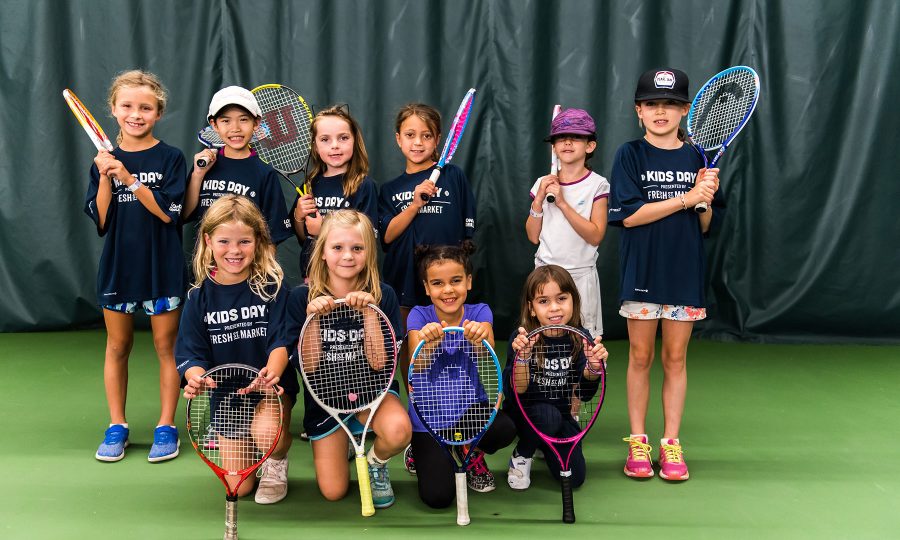 SIGN-UP IS OPEN: Kids' Day presented by Fresh St. Market
News Jul 09, 2019
2019 Odlum Brown VanOpen Kids' Day presented by Fresh St. Market
Fun tennis activities and prizes for youth aged 6-12, followed by a BBQ.
Wednesday, August 14th, 2019 from 10:30am – 12:30pm at the Hollyburn Country Club Tennis Centre.
Participants must bring their own tennis racquets. If your child does not have a racket please let us know so we can confirm if we will have one for your child to borrow.
Space is limited so sign up now!
Please make sure you enter all the information requested on the form.  You will receive a confirmation email once registered. If you do not, please let us know!
Please send an email to: kidsday@vanopen.com if you have any questions.
Also, on August 14th youth 12 years old and under are free until 4:00pm at the Odlum Brown VanOpen.  Parents can enter the Vendor Village without an event wristband but will need to purchase a wristband to watch tennis.
2019 KIDS' DAY POSTER – CLICK HERE TO CHECK IT OUT.